If you have an online store, Facebook Business Page, Instagram page, Website, or anything that online that sales products online, your social promotion strategy must be top-notch. And, to gain organic traffic for dropshipping business is not so difficult if you implement a suitable marketing strategy at the right time.
You have landed on the right blog post for implementing some of the best practices to be applied in dropshipping business in Nepal where I will walk you through dropshipping without ads.
Table of Contents
1. Affiliate program for your dropshipping business in Nepal
Adding an affiliate program is a great way to motivate people to market your products for you and gain organic traffic for dropshipping business.
You can separate some amount of your earnings for these people and pay for the sales they bring in!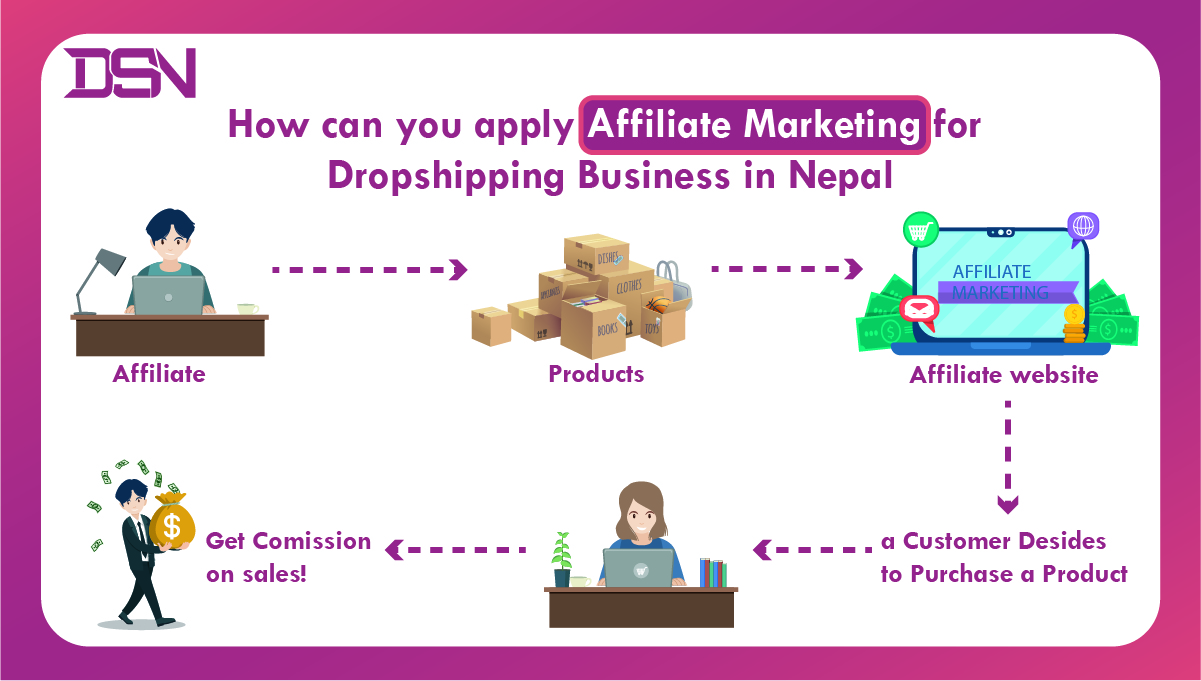 The interesting thing is you don't need to pay for the marketing. The only thing required is the percentage of sales they make as an affiliate partner.
The affiliate program can be used as motivation to earn money from visitors as well as past customers of dropshipping businesses. But, in order to run an effective affiliate program, you need to have traffic already.
2. YouTube
YouTube is a great way to build a brand around the dropshipping business. Have you ever noticed when you search about anything, Youtube videos are found on the top? It is because Youtube is itself another search engine and also because SEO is applied to Youtube videos.
So, if you are someone wondering to create a Youtube channel for your dropshipping business, you can create testimonial videos of your customers that will help you gain trust from people. You can also make educational videos or product review videos. The video will make people value your efforts in making people happy with your products and gain organic traffic for dropshipping business.
You can give your customers something in return and also ask permission to use their video before uploading. It can be best practice to dropshipping without ads.
R3. Free Traffic from Pinterest
Pinterest is not only popular on social media platforms but also as an e-commerce store for marketers. Unlike any other social media platform, Pinterest gives you two advertisement options: Paid and Pinterest dropshipping without ads.
Remember: Pinterest users are increasing but it doesn't come close to customers you find on Facebook and Instagram. It is crucial for you to look at the audience on Pinterest
Firstly, create a Pinterest business profile. Add your company logo, display name, username, and email address. Fill in the description of your company brand and include the link of your website. Connect Instagram, and Youtube accounts to Pinterest.
When you share content on Pinterest, there is numerous audience who constantly views your pins and the best thing is Pinterest allows you to add your e-commerce website link to the pin. Use Pinterest Boards constantly and collect pins on specific niches. It helps you gain organic traffic for dropshipping business
Also, save pins from others when you are surfing. The thing is that your business gets more exposure when you repin with a note to your repin and always try linking your website there. Be consistent with posting pins to a Pinterest business account.
The reason we are focusing on adding links of your eCommerce to your site with each Pin is that it improves SEO scores.
4. Instagram Business Page
Let me point out some of the few benefits of creating an Instagram Page for your dropshipping business. As we are discussing organic traffic, having an Instagram page gets you free traffic if you have collected your targeted audience on Instagram.
Also, if you are planning for influencer marketing, the Instagram account is just the perfect platform to start advertising your products through Instagram influencers shout outs and hashtags
5. Facebook Business Page
A reputable social media presence can be built by having a business-oriented Facebook page. All of your marketing initiatives are concentrated on your Facebook business page.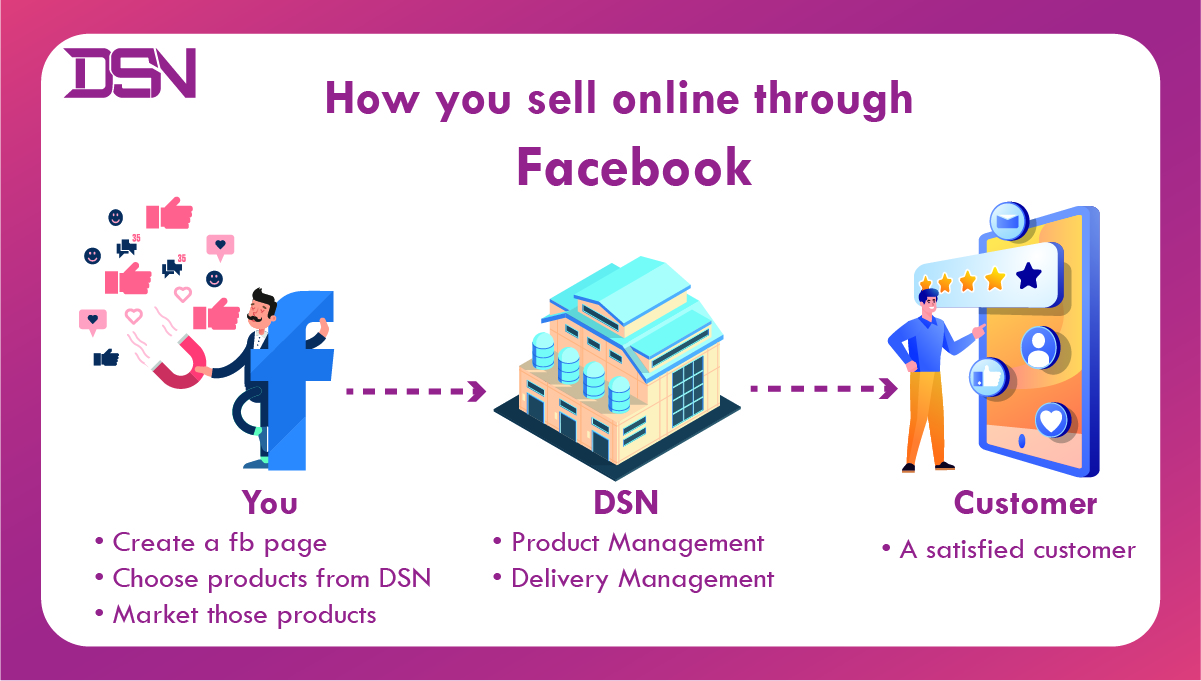 It gives you the ideal opportunity to consider your brand's identity and the problems you'll address for your target market. You can run dropshipping with without ads in Facebook.
For further information, you can find videos on Our Official Youtube Channel. We also post updates on ourFacebook page, Instagram, and Linkedin.